Exclusive features of your Oasis Notebook
1

Space text properly
• Each line has three sub-guidelines.
• Combine capital letters and lower case letters to create beautiful sentences.
2

Line up text vertically
• Each line has a vertical guideline as well.
• Line up paragraphs neatly every time.
3

Draw charts easily
• Combine vertical and horizontal guidelines to create grids.
• Perfect for drawing charts in mathematics and science classes.
4


Divide pages
• Use the marks printed on the top of and bottom to divide up pages vertically.
• Easily draw charts even without a ruler.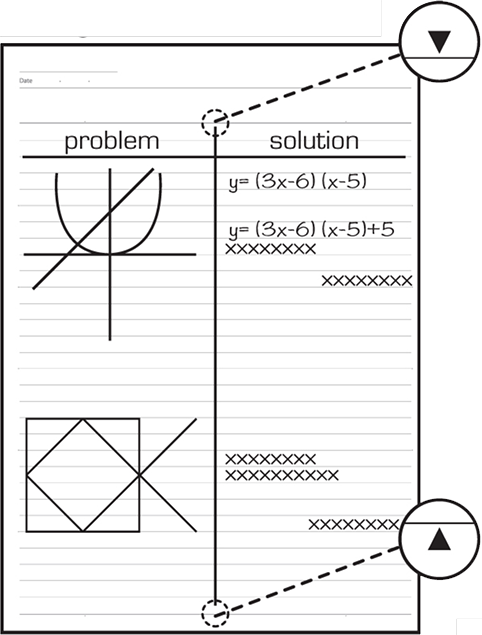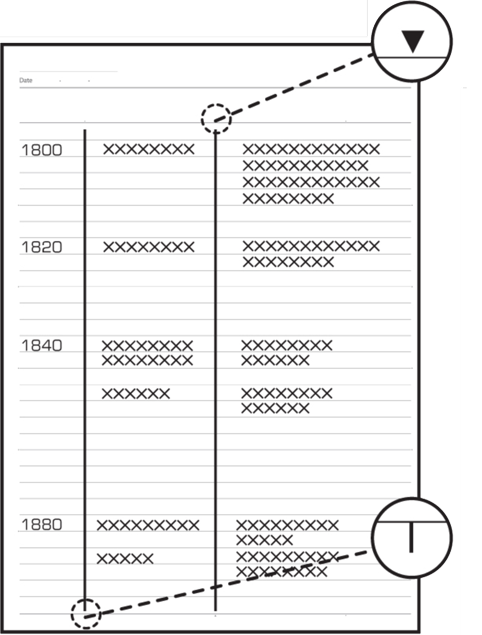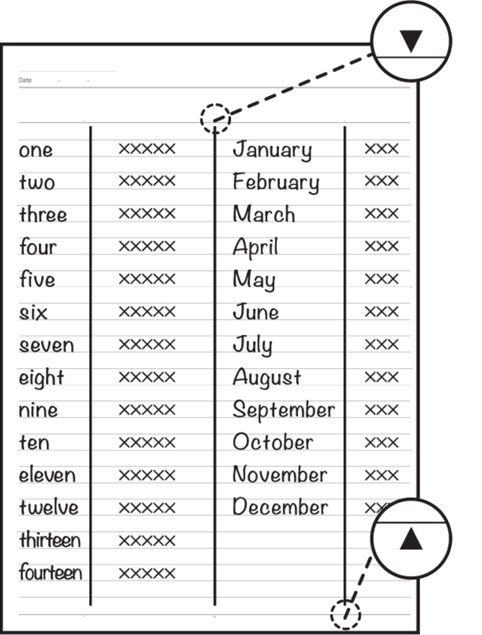 Caractéristiques exclusives du Oasis Notebook
1

Séparez le texte à la perfection
• Chaque ligne a trois sous-guides.
• Combinez les lettres majuscules et minuscules pour créer de belles phrases.
2

Alignez les textes à la verticale
• Chaque ligne a aussi un guide vertical.
• Alignez les paragraphes soigneusement à chaque fois.
3

Dessinez des graphiques facilement
• Combinez des guides verticaux et horizontaux pour créer des grilles.
• Parfait pour créer des graphiques durant les classes de mathématiques et de sciences.
4


Divisez les pages
• Utilisez les marques imprimées en haut et en bas pour diviser les pages verticalement.
• Dessinez des graphiques facilement sans utiliser de règle.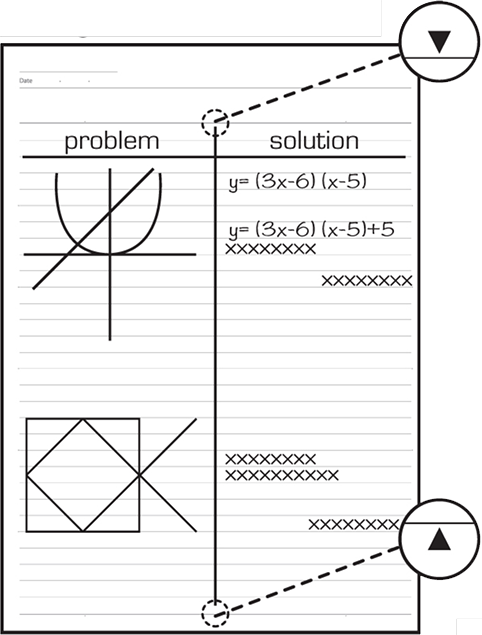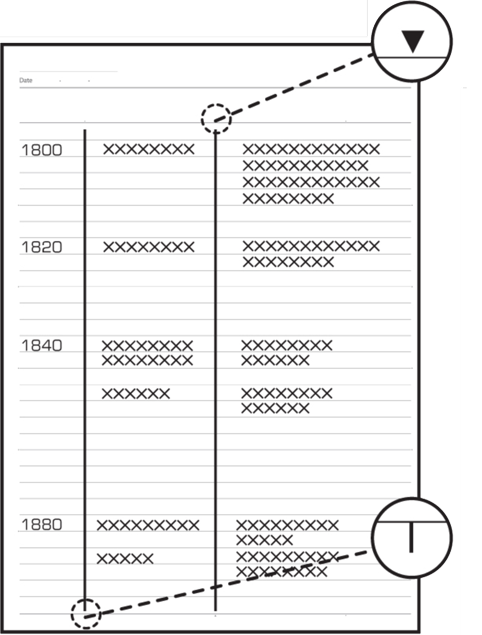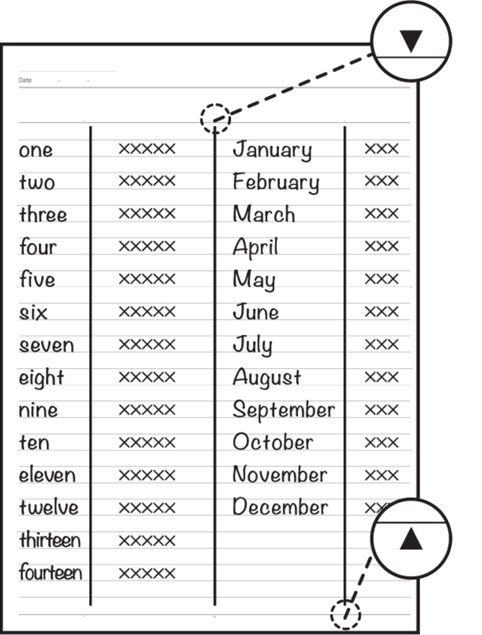 Related Items: